Rainbow tokens are passive income tokens for investors who are receiving 90% of our curation rewards that are distributed weekly in form of STEEM. Half of the rewards from posts are distributed among rainbow token holders. A sale price of 1 RAINBOW = 1 STEEMP has been established and will be maintained. In our support for the steem economy we are converting 1.386 SBDs.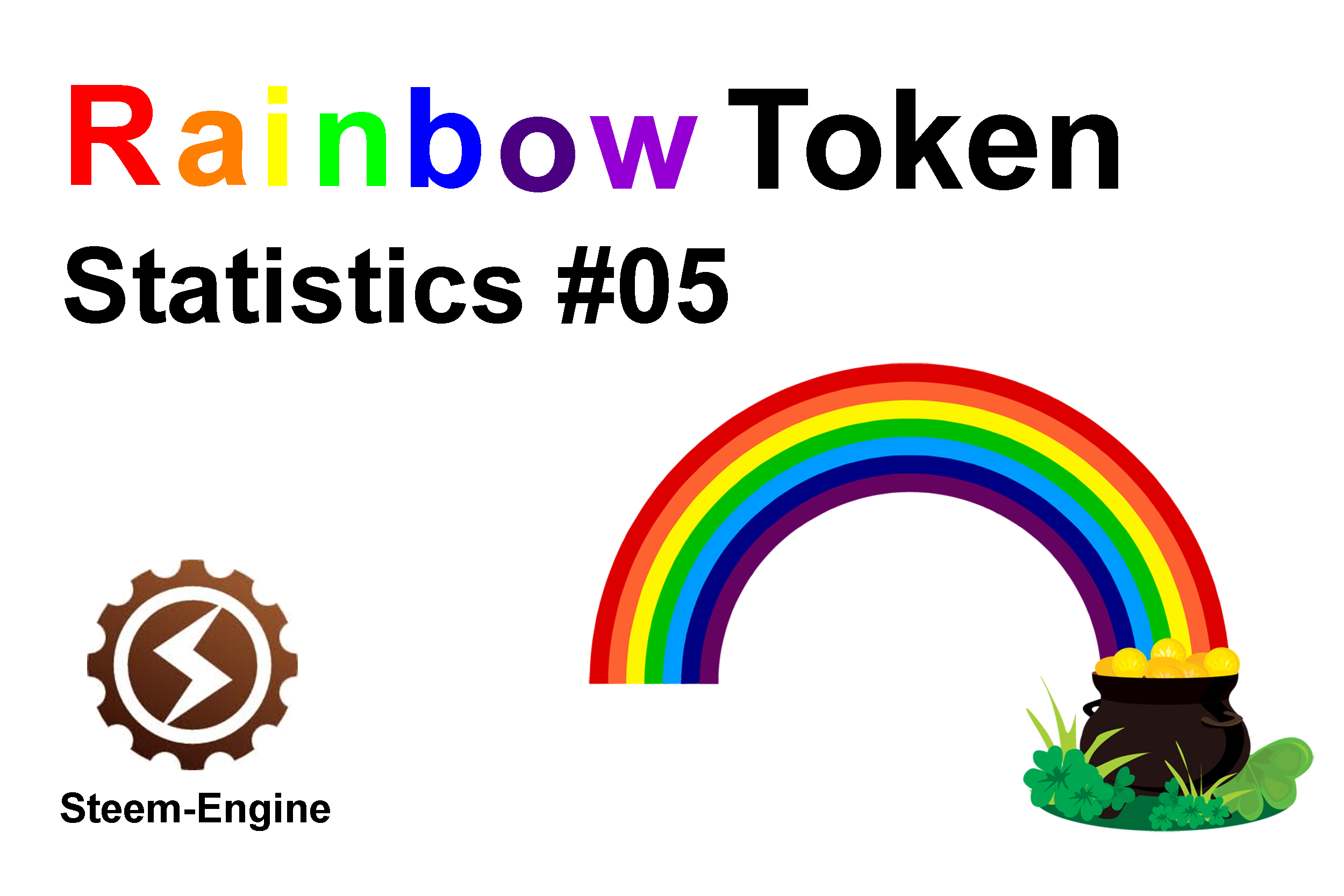 img src
Weekly Statistics 05
---
Rainbow holded: 2,861
Rewards for investors this week: 19.905 Steem
Payout in steem this week: 0.0068 per token
%APR this week: 30.1%

Curation Rewards: 10.63 SP * 0.9 = 9.567 Steems
Posts Rewards: 19.92 Steems * 0.5 = 9.96 Steems
Rewards from Engine: 0.378 Steems
Note:
We have paid out more than 119 Steem to Rainbow holders and currently there are 13 investors.